Online manual
The online manual can be started several ways.
Via the context menu in the task bar.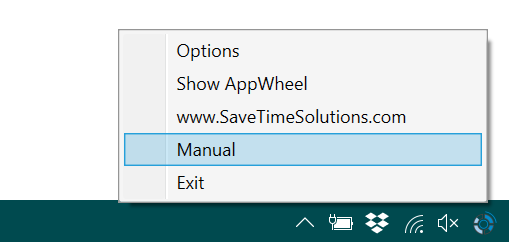 Via the context menu of the AppWheel.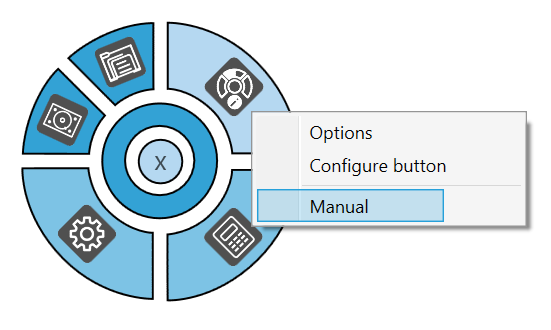 In the settings dialog the online manual is context related accessible via the

buttons.

The display of these buttons can be switched on or off in the upper left corner of the settings dialog.
The online manual can also be started via a button in the AppWheel using the function "manual" under Internal functions.